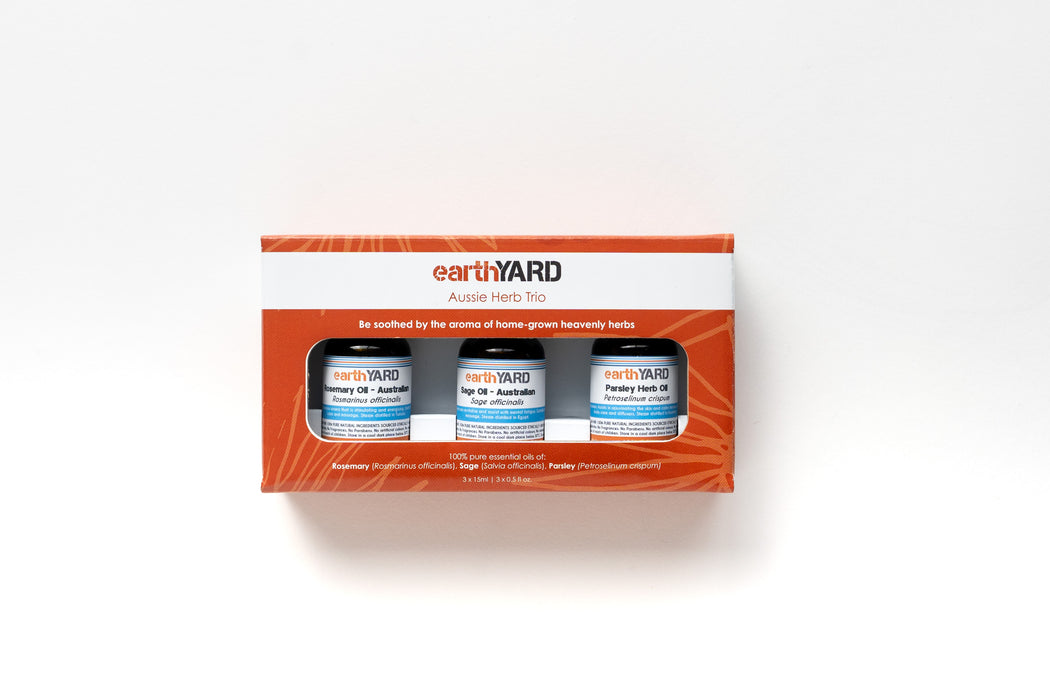 Aussie Herb Trio Gift Pack
Sold out
Original price
$27.00
-
Original price
$27.00
Due to our Australian Rosemary producer closing their farm we are sad to say this trio will be out of stock until we can find a suitable alternative (or we hurry up and get our own Rosemary plantation up and running). Stay tuned.
Celebrate the aroma of Australia with our Aussie Herb Trio gift set.
1 x 15ml Rosemary Australia Oil
1 x 15ml Oregano Australia Oil
1 x 15ml Sage Australia Oil
Rosemary Oil has a sharp herbaceous and fresh scent. It is a stimulating and energising oil that is useful for memory and alertness as well as providing a rejuvenating effect of hair. Rosemary Oil has been said to assist alopecia.
Oregano Oil (Origanum) is a warm, aromatic herbal essential oil. It is beneficial to the respiratory system and for minimising symptoms of colds and flus. It is a calming and soothing essential oil. The name Oregano in Greek means "Mountain of Joy", fun fact for you. Oregano Oil is full of Iron, Manganese, and antioxidants.
Sage Oil has a spicy, herbal aroma. Its fresh scent is welcoming to the senses as it can revitalise and awaken tired circulatory and respiratory systems. It can help with mental fatigue and lift depression.
Sage Oil is used in massage to ease muscle and joint pain and when diffused can help to eliminate toxins.