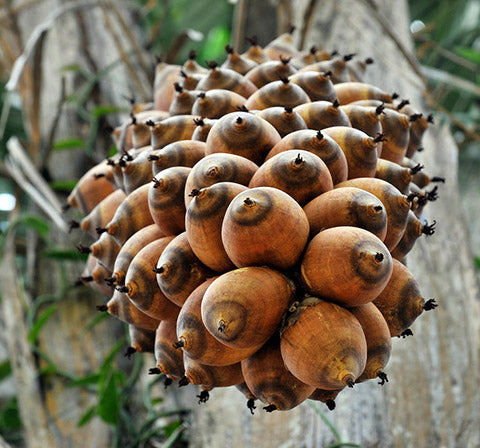 Babassu Oil - Brazil
Sold out
Original price
$11.00
-
Original price
$11.00
Orbignya oleifera
Babassu Oil from the native Brazilian palm also known to locals as The Tree of Life due to its believed healing properties. Babassu Oil is cold pressed organically from the seeds of palm tree. If you're looking for a sustainable alternative to Palm Oil this is your one.
An anti-oxidant rich, vitamin E bearing oil perfect for face, skin and hair care. Solid at temperatures under 20 degrees, it is considered a soft oil - like coconut oil just not as greasy. Can be used as an emollient in natural DIY skin care products like lip balms.
Native to the northern regions of Brazil  adjacent to the Amazon basin. Each babassu tree produces more than 500 nuts per harvest, and the fronds are used in housing, nothing is wasted in production. The babassu tree resources in Maranhão, where more than 300,000 families– mostly women, harvest babassu are often the sole provider of economic security for the region.
An oil with a mild and neutral aroma. High in Lauric acid and Myristic acid.
Our Babassu Oil is cold pressed from seed grown in Brazil and has undergone extensive testing to ensure its high quality. Recommended for blends, massage oils soaps and skin care. Care Instructions Do not ingest.



Nourishing, moisturising, good for skin care and hair care