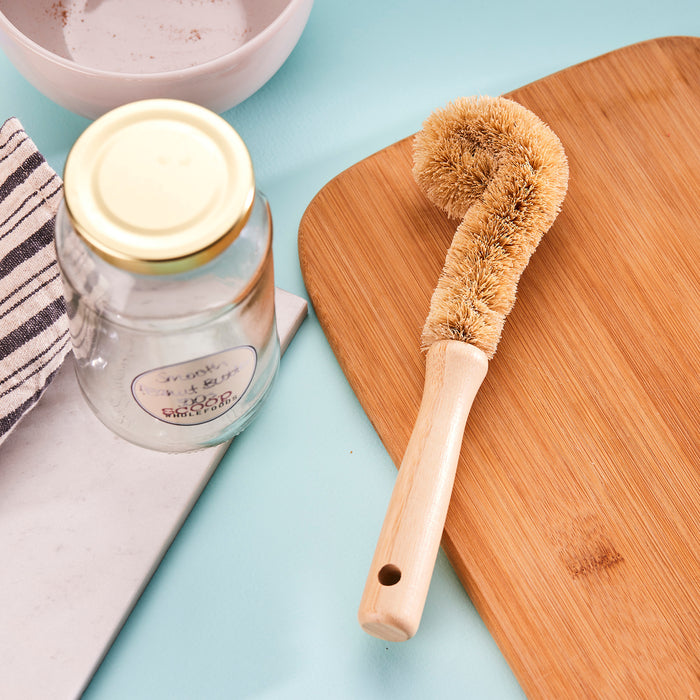 Bamboo Bottle Brush with Coconut Fibre
Sale
Sale
Original price
$6.00
-
Original price
$6.00
Bamboo AND Coconut? Yes please!
100% biodegradable! Every part of this brush will break down in your compost.
A smooth and comfortable bamboo handle supports a neat coconut fibre brush head. The angle of the brush head is suitable for getting into those drop spaces around the arch of a bottle base and under the necks of bottles meaning your smoothie and juices don't remain behind in hard to see places.
Going natural at home? Go Bamboo.
Hardy coconut bristles - biodegradable!
Natural bamboo handle - also, biodegradable.

Disposal: The lifespan of our Bamboo Bottle Cleaning Brush is 4-6 months. The whole bamboo brush can be placed into your compost or burned as kindling.