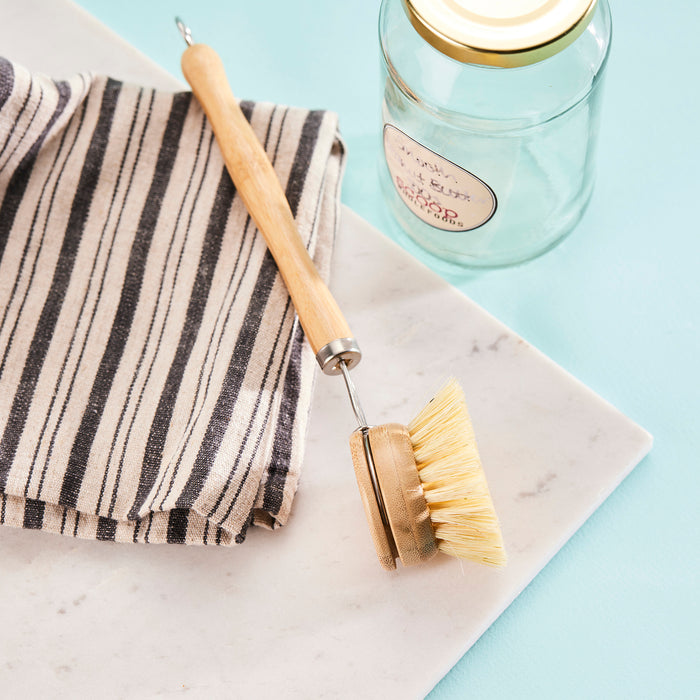 Bamboo Sisal Brush - Long Handle
Sale
Sale
Original price
$6.00
-
Original price
$6.00
Switching to natural care for your home? Go Bamboo.
The long handle sisal brush is made from 100% sustainable bamboo from plantation so as to not impact natural wildlife habitats.
Designed with the toilet in mind with its long handle, curved brush head getting into those tricky spots. If the loo is losing out to plastic brushes, next time you're in the market for a new brush - go bamboo.
Hardy bristles
Natural bamboo sealed with food grade wax
Biodegradable and compostable handle
Disposal: The lifespan of our Bamboo long-handle Sisal cleaning brush 6 months. The bamboo handle can be placed into your compost or burned as kindling. Or, bury it vertically in your garden and it will biodegrade with time. Dispose of the bristles by shaving them off at the stem or pulling them out with tweezers and popping them into your recycling.