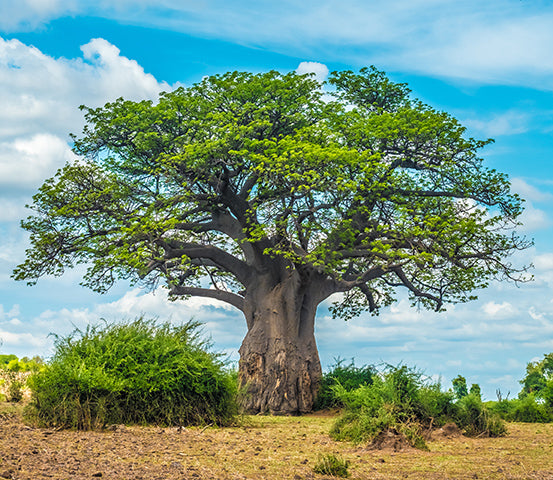 Baobab Oil - West Africa
Sold out
Original price
$21.00
-
Original price
$21.00
Adansonia Digitata Seed Oil
Baobab Seed Oil is native to East and West Africa. The Baobab tree reaches up to 11 metres in diameter - that's a huge tree!
Rich in vitamins A, C, D and E as well as vital fatty acids such as Omega 3, 6 & 9 making it a perfect choice for dry skin. The high concentration of vitamin and fatty acids in Baobab oil help to encourage skin cell regeneration and has been used in repair focused cosmetics worldwide.
This is a quick absorbing oil that won't clog pores and is an ideal ingredient for massage, facial creams, balms and natural cleansers.

Contains the following fatty acids: Dihydrosterculic acid, Sterculic acid, Malvalic acid, Linoleic acid, Palmitic acid, Arachidic acid, Oleic acid, Stearic acid.

Limited availability in 100ml bottles only at this time.
.
Our Baobab Oil is cold pressed from fruit seed grown in West Africa and has undergone extensive testing to ensure its high quality. Recommended for blends, massage oils soaps and skin care. Care Instructions Do not ingest.



Nourishing, moisturising, good for skin care and hair care