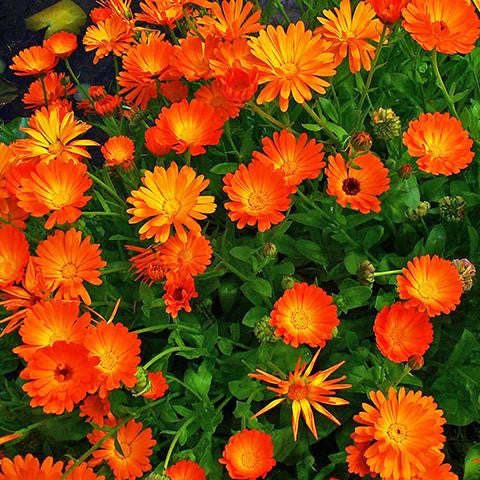 Calendula Extract - Australia
Sale
Sale
Original price
$11.00
-
Original price
$55.00
Calendula officinalis
Calendula extract has a warm scent reminiscent of its flowers. Calendula may be restorative, is high in vitamin C and may have an anti-inflammatory effect. It is also suitable for most skin types which makes it a popular ingredient in skincare.
Calendula extract may have a soothing effect on skin and sores which makes it a great addition to bases for soaps, skincare products and balms. This sensitive mixture is suitable for direct to skin application so you can use as much or as little as you like in formulas.

This Calendula Extract is water-soluble not oil soluble. To add Candelula to an oil blend, try one of our oil-soluble infusions.
Ingredients: Vegetable Glycerine, Water, Calendula flowers, Phenoxyethanol (and) Ethylhexylglycerin. 
Calendula flowers are extracted into Glycerine and water and undergoes extensive testing to ensure its high quality. Calendula flowers are sourced from Dainggatti land, Australia.

Recommended for skincare, soaps and balms.

Care Instructions: Not recommended for ingestion or applied neat to the skin.

Products in 500ml and 1000ml sizes may come in aluminium canisters.

Calendula may be anti-inflammatory, soothe, moisturise and nourishing for the skin.