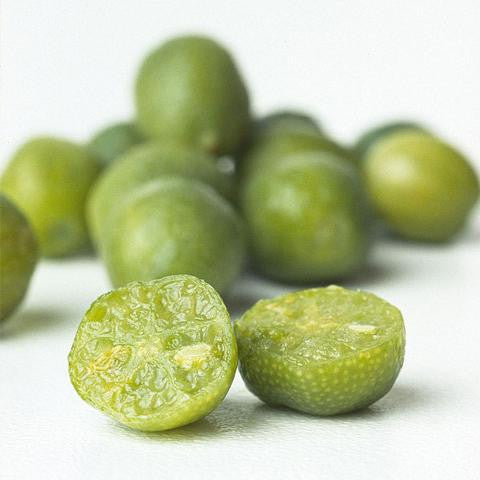 Desert Lime Extract - Australia
Sale
Sale
Original price
$12.00
-
Original price
$49.00
Citrus glauca
Desert Lime is one of many true native citrus species in Australia. Also known as bush lime, wild lime or native cumquat with a sweet and soft lime aroma. The beauty of this particular species is that it's super tolerant of both high temperatures and frost making it one of the most sustainable plant species in Australia.
Desert Lime is high in Vitamin C and antioxidants that may soothe, revitalise and diminish the appearance of fine lines. Its rejuvenating potential makes it a wonderful addition to skin care products designed for mature skin.   It has a sweet and soft lime aroma.
Suitable for direct to skin application so you can use as much or as little as you like in your formulas.
This Desert Lime extract is water-soluble not oil soluble. 

Ingredients: Vegetable Glycerine, Water, Desert Limes, Phenoxyethanol (and) Ethylhexylglycerin
Desert Limes are extracted into Glycerine and water and has undergone extensive testing to ensure high quality. Desert Limes are sourced from Nukunu land, Australia.

Recommended for perfumery and skin care.

Care Instructions: Not recommended for ingestion.

Products in 500ml and 1000ml sizes may come in aluminium canisters.

Desert Lime Extract may have a nourishing, antioxidant, refreshing and soothing effect on the skin.