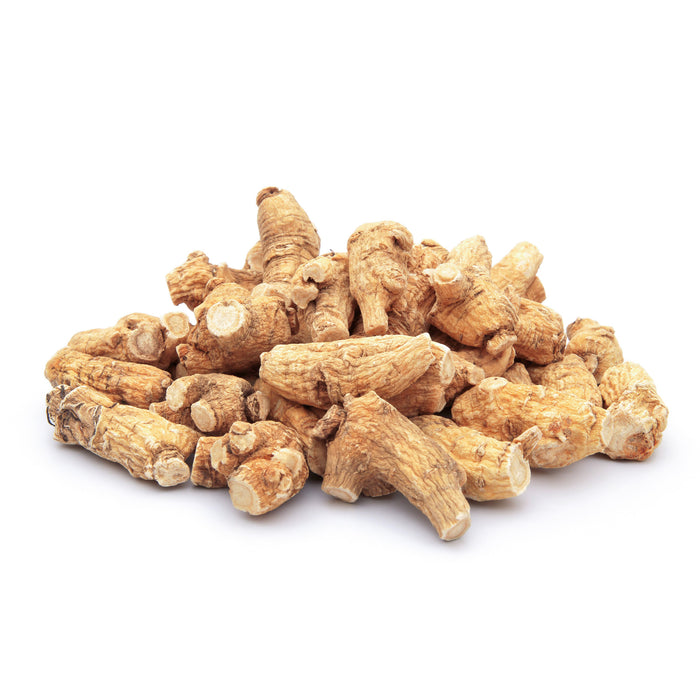 Ginseng Root
Sold out
Original price
$0.00
-
Original price
$0.00
Panax ginseng
Known as the 'king of herbs' for its all round master healing properties. With a long history of usage in traditional Asian cultures to prolong life, promote health and treat issues such as ulcers, stress, anxiety, inflammation, fatigue and depression. The botanical name Panax comes from the latin word meaning "a cure all". 
Use in intention setting pouches or in burning for rejuvenation, longevity, sexual potency, love, health and attracting money.
Korean Ginseng as a skin care ingredient has benefits in restoring elasticity, reduce inflammation and boost hydration. Ideal for sprays, serums and salves.
Our Korean Ginseng Root is grown and harvested in China and has undergone extensive testing to ensure its high quality.

Recommended for skin care, cosmetics, soaps and wellbeing.

Care Instructions: Do not ingest (we're not haccp certified so we can't sell this as a food product, yet)

Antispasmodic, astringent, demulcent, emollient