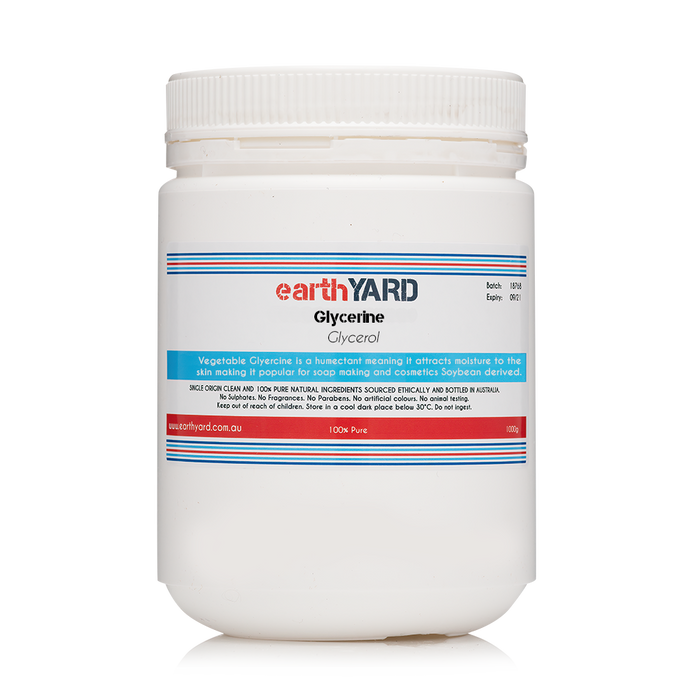 Glycerine - South America
Sale
Sale
Original price
$7.00
-
Original price
$20.00
Glycerol
Glyercine is a popular ingredient in skincare products. As a humectant, it attracts moisture to the skin. It is also non-comedogenic and gentle enough for sensitive skin which makes it great for treating skin irritations like rashes and eczema. Glycerine is also colourless and odourless, making it an easy addition to DIY projects.
Our Glyercine is extracted from soybean plants grown in South America and has undergone extensive testing to ensure its high quality.

Recommended for soaps and skincare. Care Instructions: Not recommended for ingestion.

Glycerine may be moisturising for the skin and hair and may soothe irritations.