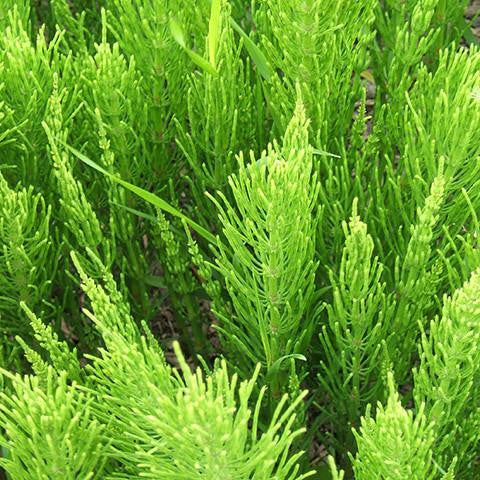 Horsetail Extract - Bulgaria
Sold out
Original price
$16.00
-
Original price
$57.00
Equisetum

Horsetail has been used throughout history for many therapeutic applications: from wound healing in Ancient Greece to kidney treatments in Indigenous North American tribes. It is now widely used in cosmetics, mostly due to its anti-inflammatory and antibacterial properties.

It also contains high levels of silica, a mineral that may promote healthy hair and nail growth. Horsetail extract is commonly used in tinctures as well as cosmetics, however, some studies suggest that prolonged use is not recommended.

This Horsetail extract is water-soluble not oil soluble.

Ingredients: Vegetable Glycerine, Water, Horsetail, Phenoxyethanol (and) Ethylhexylglycerin.
Our Horsetail is extracted into Glycerine and water from plants grown in Bulgaria and has undergone extensive testing to ensure its high quality.

Recommended for cosmetics, skincare and blends.

Care Instructions: Not recommended for ingestion.

Horsetail Extract may have antibacterial and anti-inflammatory properties that may be beneficial for skin and may assist with skin and nails strength."