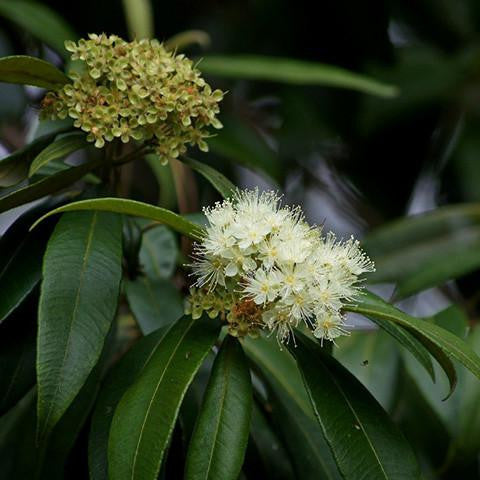 Lemon Myrtle Oil - Australia
Sale
Sale
Original price
$11.00
-
Original price
$271.00
Backhousia citriodora
Lemon Myrtle Oil is a popular Australian essential oil and one of our favourites. Its scent is pleasant with a rich, bushy lemon aroma. It is a soothing essential oil that can ease depression and uplift. It is also widely used as a natural disinfectant as it may have antibacterial and antiseptic properties.

Lemon Myrtle Oil is produced on the east coast of Australia and our Lemon Myrtle Oil comes from a small farm on the Mid North Coast of New South Wales. Due to an increase in costs of production that Lemon Myrtle Oil farmers have incurred, our new stock costs a lot more than what we've previously listed. We were lucky to have enough of the previous material to carry out the previous price for as long as possible but now we're in new territory. We are working with farmers to ensure this product is sustainable for our customers and for their farming communities as much as possible. Our farmers and the team at earthYARD thank you for your support.

TRY: Add 5-6 drops of Lemon Myrtle Oil and 5-6 drops of Eucalyptus Lemon Ironbark Oil to 100mL of Castille Soap for a refreshing anti-bacterial hand wash.
Our Lemon Myrtle Oil is extracted from plants grown on Dainggatti, Gumbainnggir and Bundjalung lands, Australia and has undergone extensive testing to ensure its high quality.

Recommended for skin care, blends, candles, burners and soaps. Blends well with other Australian essential oils such as Nerolina, Tea Tree and Eucalyptus Narrow Leaf Peppermint.

Care Instructions: Not recommended for ingestion.

Products in 500ml and 1000ml sizes may come in aluminium canisters.




Lemon Myrtle Oil may be uplifting, relaxing, peaceful, anti-depressant, antibacterial and promote happiness.