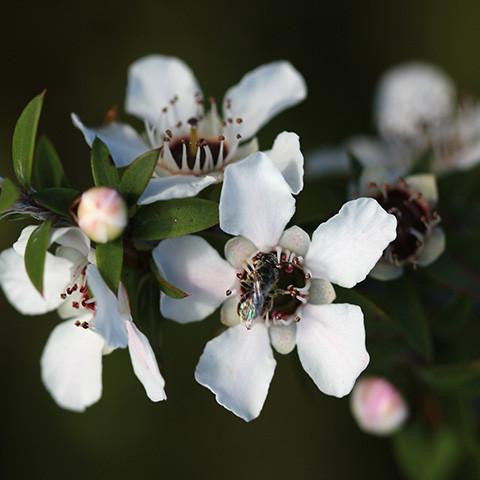 Manuka Oil - New Zealand
Sale
Sale
Original price
$28.00
-
Original price
$135.00
Leptospermum scoparium
Most people will know Manuka for its honey, but the plant also produces a beautiful essential oil. Manuka Oil has a rich, woody and herbaceous scent. Like Manuka honey, it has antibacterial and anti-inflammatory properties. It blends well with citrus and floral scents and can make for an effective and unique addition to home cleanser recipes. Our Manuka oil has a triketone level of 5+.
Manuka Oil is extracted from plants grown in New Zealand and has undergone extensive testing to ensure its high quality.

Recommended for blends, massage oils, burners, candles, soaps and skincare. Blends well with Lemon Oil, Rosemary Oil and Neroli Oil.

Care Instructions: Not recommended for ingestion.

Products in 500ml and 1000ml sizes may come in aluminium canisters.




Manuka Oil may be antibacterial, anti-inflammatory and uplifting.