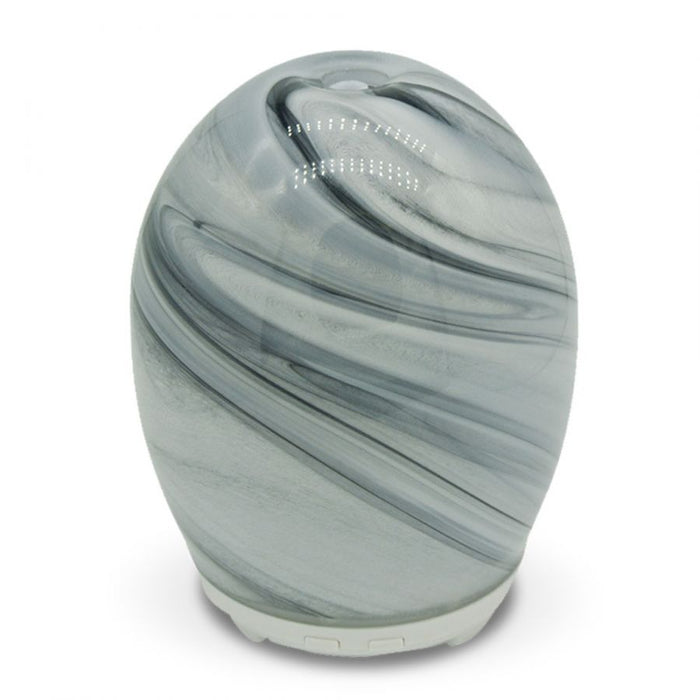 Alcyon Marble Diffuser
Sale
Sale
Original price
$62.00
-
Original price
$62.00
earthYARD is proud to partner with Alcyon Ultrasonic Aroma Diffusers to provide you with the best and most innovative diffusers on the Australian market.

Our exclusive line of diffusers and humidifiers set the market standards for design, aesthetics and build quality. Our diffusers are expertly designed and use advanced ultrasonic technologies.

The earthYARD collection is curated to complement modern living and a variety of spaces. Diffusers are available in unique designs that help diffuse essential oils, blends and fragrances to create a serene and calm environment.

Marble is a small ultra-quiet diffuser finished in hand-blown glass for a modern marble look. At 80mm x 80mm x 180mm it is suitable for small rooms. With a water capacity of 100ml and 20ml/h maximum mist output, it has a constant run time of 6 hours and an intermittent run time of up to 12 hours.

Marble has 7-colour options that are soft and make for a soothing and peaceful night light. Choose your favourite colour, a rotational 7 colour rainbow pattern or high/low beam function.

This diffuser comes with a 12-month warranty.
Unlike conventional candles or oil burners that require heat to disperse the aromatic oils or reed diffusers that work via evaporation and can't be regulated, Alcyon's exclusive range of Ultrasonic Aromatherapy Diffusers work by breaking down water, infused with your favourite essential oil and transforming it into a microscopic cool mist that easily dissipates throughout your room or workspace. With no naked flames, loose liquids or hot water our line of Aroma Diffusers are perfect for use around the young, elderly and/or pets, so if you're looking for a natural, aerosol and chemically free environment, you can't go past Alcyon's Ultrasonic Aromatherapy Diffusers.

Our Ultrasonic Aroma Diffusers are also designed to help increase the humidity within a room or workspace to help with respiratory problems and dry skin issues. Today, many people prefer this type of humidification because it is considered a safer alternative as there is no boiling water within the vaporising unit.


Plug it in
- Add water up to the fill line (fill cup included)
- Add recommended drops of essential oils to water holder (as per instruction manual)
- Turn on, and revel in the aromatic bliss