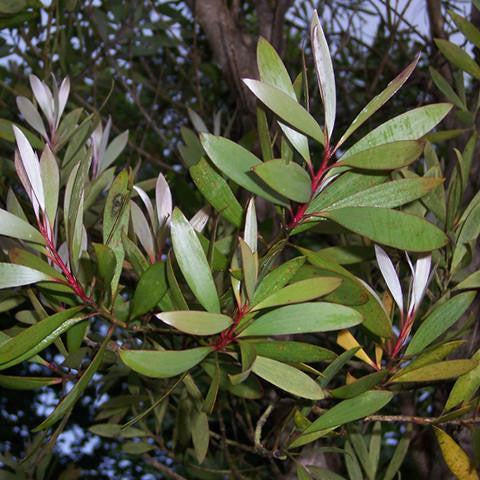 Nerolina Oil - Australia
Sale
Sale
Original price
$11.00
-
Original price
$169.00
Melaleuca quinquinerva CT linalool
Nerolina has a woody scent with just a hint of lavender. It is known for its ability to lift the aroma profiles of other oils in perfumery. In aromatherapy, Nerolina is used to promote peace, calm and cleansing. It may also have a cooling effect that may be grounding and soothing.

Nerolina is often used as an alternative to Tea Tree Oil as it also may have an antibacterial and anti-inflammatory effect, plus it is gentle on the skin.

TRY: Dilute Nerolina in Macadamia Oil for a restorative foot rub massage oil.
Nerolina Oil is extracted from plants grown on Gumbainggir and Dainggatti lands, Australia and has undergone extensive testing to ensure its high quality.

Recommended for blends, massage oils, burners, candles, perfumery, soaps and skincare. Blends well with Patchouli Oil, Thyme Oil and Rosalina Oil.

Care Instructions: Not recommended for ingestion.

Products in 500ml and 1000ml sizes may come in aluminium canisters.




Nerolina Oil may be uplifting, antibacterial and refreshing.