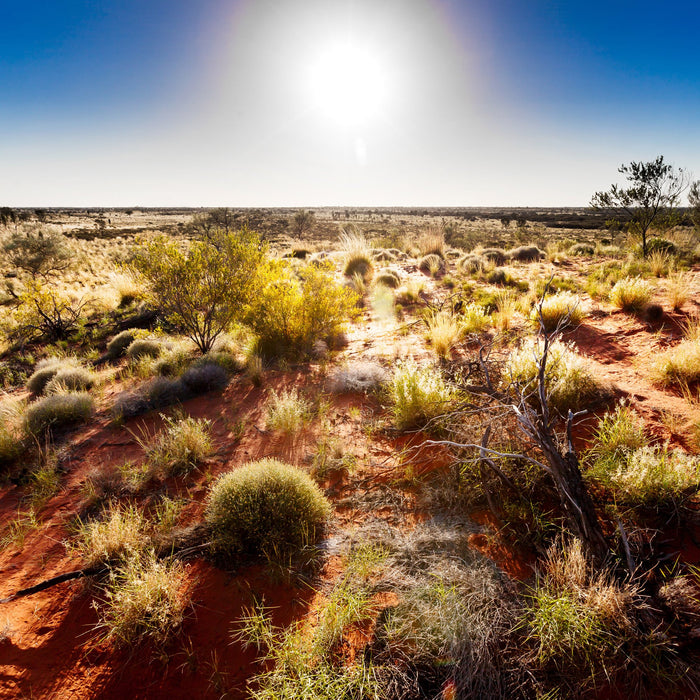 Home is Here Blend
Sale
Sale
Original price
$29.00
-
Original price
$82.00
Home is here.

This blend of Australian natives pays tribute to the origins of our White Cypress and Buddha Wood (Buddhawood) oils. Both oils are harvested by an indigenous community on Wiradjuri land.

White Cypress Wood helps to balance the fresh, floral and bushy fragrance of our 'Home is Here' blend. But the inclusion of White Cypress does a lot for our environment too. White Cypress harvest is part of a regeneration project that is improving the population of the endangered Pink Wormtail Lizard. This species is actually classified as invasive – and you can tell – it grows quick and eats up all the nutrients in the soil essential for a sustainable ecosystem. By stripping out selected trees, sunlight can reach the bushland floor once again. This is critical for plant and insect species that the lizard thrives upon. So every time you diffuse 'Home is Here', you can think about how it's helping create homes out there for the Pink Wormtail Lizard.

Further, the spent biomass of the White Cypress Wood after steam distillation is currently being tested as a potential product to develop commercial building panels in city high rises.

Buddha Wood oil has a woody and whiskey like aroma that adds a unique scent to blends. It's taken from a sturdy native Australian shrub and is used traditionally by Indigenous Australians. Buddha Wood oil is useful in meditation as it may be purifying, soothing and may have anti-inflammatory effects.

Eucalyptus Broadleaf Peppermint, Honey Myrtle, Rosalina and Jasmine round of this sweet, warming blend that celebrates Australian aromas. With fresh, bushy Eucalyptus notes, smokey forest wood scents and the fresh fragrance of a Spring floral garden, this blend will surely make you feel at home."
This blend was created by earthYARD. Get back in touch with home with White Cypress Wood, Buddha Wood, Eucalyptus Broadleaf Peppermint, Honey Myrtle, Rosalina, Jasmine. Recommended for oil burners, diffusers, soaps and candles. Do not consume.

Grounding, spiritual, anti-bacterial, calming