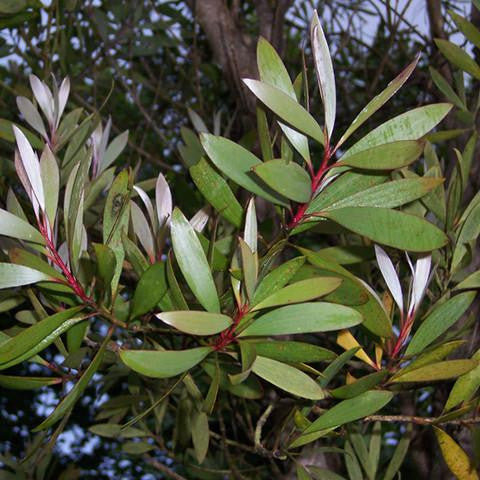 Niaouli Floral Water
Sold out
Original price
$6.00
-
Original price
$9.00
Melaleuca quinquinerva CT cineole
Niaouli Oil has a potent sweet, earthy, slightly camphorous aroma. Our Floral Water is made here in Australia (by us!) and is a product using Madagascan Niaouli Oil.

Niaouli is popular in cosmetics and perfumery due to its antiseptic properties and can be a little less irritating on the skin than its melaleuca cousin Tea Tree. It may also be used around the home as a disinfectant or natural insect repellent.

Its antibacterial properties and cooling aroma make it particularly helpful for clearing and cleansing the air. It may also be used to assist with clearing stuffiness that comes with colds and flu.
Niaouli Floral Water is made using Niaouli leaf grown in Madagascar and has undergone extensive testing to ensure its high quality.

Recommended for perfumery, soaps and skincare.

Care Instructions: Not recommended for ingestion.

Products in 500ml and 1000ml sizes may come in aluminium canisters.


Niaouli Floral Water may have antiseptic, refreshing, clearing and insect-repelling effects.