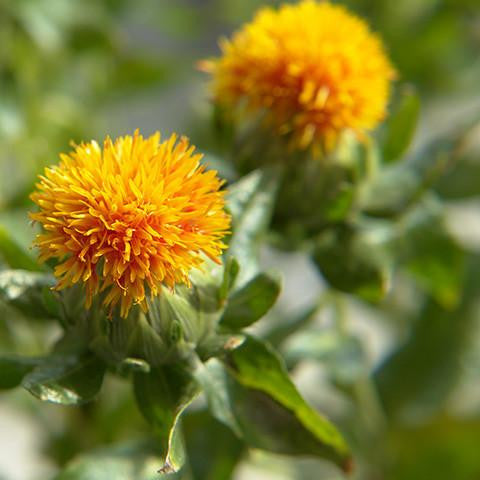 Safflower Oil Cold Pressed - Australia
Sale
Sale
Original price
$7.00
-
Original price
$24.00
Carthamus tinctorius
Safflower Oil is made from the seeds of the Safflower plant and is a commercially cultivated vegetable oil.

Like Olive Oil, Safflower oil is a good source of healthy fats that help to nourish hair and skin. It is also non-comedogenic and may be anti-inflammatory and contains antioxidants. This makes it a particularly good choice for acne-prone skin.

Safflower has a low shelf life and is suitable for massage oils and aromatherapy.
Safflower Oil is made from plants grown on Wiradjuri land, Australia and has undergone extensive testing to ensure its high quality.

Recommended for candles, soaps, hair care and aromatherapy.

Care Instructions: Not recommended for ingestion.



Safflower Oil may be nourishing and moisturising.