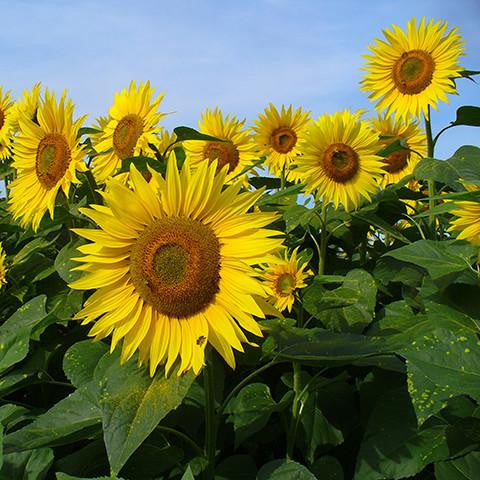 Sunflower Oil High Oleic - Australia
Sale
Sale
Original price
$5.00
-
Original price
$58.00
Helianthus annuus
Sunflower Oil is high in vitamin E and is a common carrier oil.

Vitamin E keeps skin moisturised and nourished and protect skin from oxidative stress and signs of ageing like dark spots and fine lines.

Vitamin E may also have an anti-inflammatory effect on the skin. This makes it particularly healing and nourishing for stressed skin.

As the title might suggest, our Sunflower oil is a high Oleic oil, which means that it is rich in fatty acids. This makes it extra nourishing for the skin.

Sunflower has a light aroma and blends well with other carrier oils and essential oils making it perfect for light massage and hair treatments.
Sunflower Oil is produced from seeds grown on Wiradjuri land, Australia and has undergone extensive testing to ensure its high quality.

Recommended for massage oils, aromatherapy, blends, candles, soaps and skincare.

Care Instructions: Not recommended for ingestion.



Sunflower Oil may be nourishing, hydrating and moisturising.