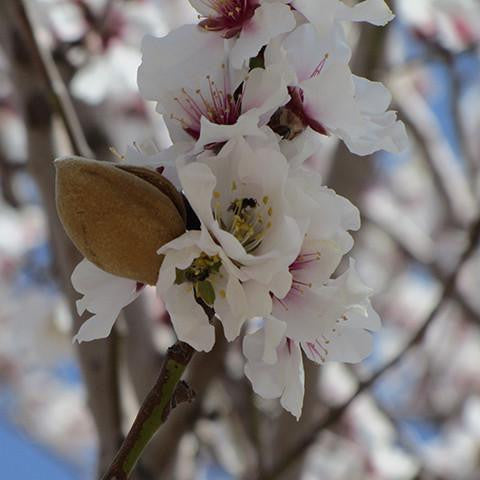 Sweet Almond Oil Cold Pressed Unrefined - Australia
Sold out
Original price
$7.00
-
Original price
$65.00
Prunus amygdalus dulcis
Sweet Almond Oil is a great moisturiser for all skin types and is absorbed easily leaving a thin satiny feeling on the skin which is why it is one of the most popular carrier oils used in massage therapy. Sweet Almond oil has a light nutty and sweet aroma.

Vitamin E keeps skin moisturised and nourished and protect skin from oxidative stress and signs of ageing like dark spots and fine lines. Vitamin E may also have an anti-inflammatory effect on the skin.

Sweet Almond Oil is also a good source of fatty acids that help to build and protect our skin's protective layer. This helps to lock moisture in, keep skin hydrated and protect it from external stressors.

Our Sweet Almond Oil is produced from nuts grown on Kureinji land, Australia and has undergone extensive testing to ensure its high quality.

Recommended for massage oils, aromatherapy, blends, candles, soaps and skincare.

Care Instructions: Not recommended for ingestion.



Sweet Almond Oil may be moisturising, nourishing and soothing.