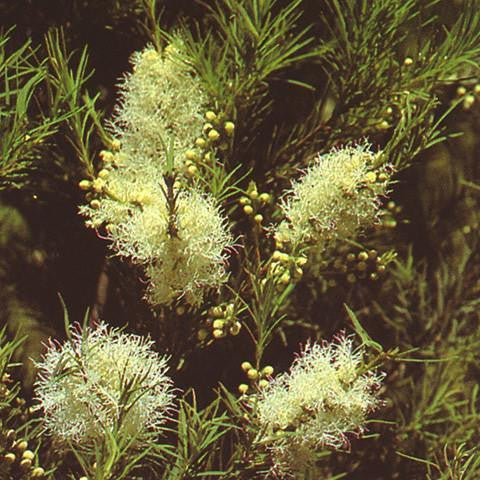 Tea Tree Floral Water
Sale
Sale
Original price
$6.00
-
Original price
$38.00
Melaleuca alternifolia
Tea Tree Floral Water has a fresh herbaceous aroma. Our Tea Tree Floral Water is made (by us!) using Australian distilled Tea Tree Oil.

Tea Tree is a popular Australian oil that has many medicinal uses and is found in many natural and commercial products.

Tea Tree Oil is used mostly for its antibacterial and antifungal effect. It's clearing aroma makes it particularly useful for treating congestion from coughs and colds.

In skincare, it is mostly used in acne treatments. Tea Tree oil may help clear skin of acne-causing bacteria and its anti-inflammatory properties may soothe skin.

Tea Tree oil is also a popular natural insect repellent commonly used in bug sprays and lice treatments and more. It blends well with other Australian oils.

It can be used as a substitute for water in cosmetic formulations, skin toners, room mists, and anti-bacterial body sprays.

Ingredients: UV Radiated Sydney Water, Tea Tree Oil, Gluconolactone & Sodium Benzoate & Calcium Gluconate.

Tea Tree Floral Water is made using Tea Tree Oil distilled on Bundjalung land, Australia and is made here by us using natural preservatives. This product has undergone extensive testing to ensure its high quality.

Recommended for blends and aromatherapy.

Care Instructions: Not recommended for ingestion.

Tea Tree Floral Water may be antibacterial, antiseptic, anti-inflammatory and good for colds and coughs.