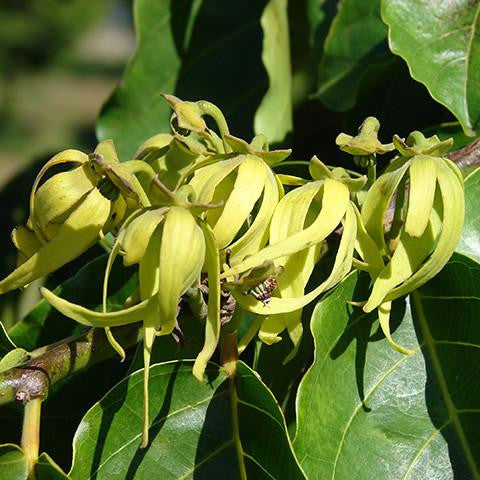 Ylang Ylang Oil 1st Grade - Madagascar
Sale
Sale
Original price
$14.00
-
Original price
$447.00
Cananga odorata
Ylang Ylang 1st has an exotic, deep and sweet floral scent that is highly sought after in perfumery. It is a very addictive aroma that blends easily and is hard to not enjoy.

Ylang Ylang 1st is produced as a result of the first part of distillation.

Ylang Ylang may be used in natural therapies to help balance sebum and tone skin. It may also have an anti-inflammatory effect on the skin.

In aromatherapy, it is used to help ease anxiety and stress, uplift and create a cheerful atmosphere.
Our Ylang Ylang Oil is produced from plants grown in Madagascar and has undergone extensive testing to ensure its high quality.

Recommended for aromatherapy, blends, candles, soaps, burners and skincare. Blends well with Neroli, Yuzu and Vetiver oils.

Care Instructions: Not recommended for ingestion.

Products in 500ml and 1000ml sizes may come in aluminium canisters.



Ylang Ylang may be calming, uplifting, soothing