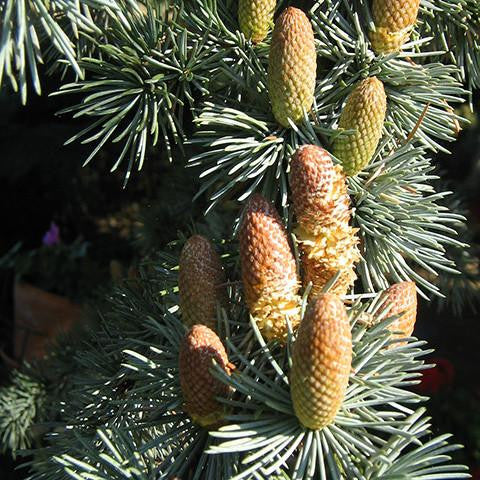 Cedar Wood Atlas Oil - Morocco
Sale
Sale
Original price
$9.00
-
Original price
$93.00
Cedrus atlantica
Cedarwood Atlas oil has a sweet woody base note that can stand alone or blend easily with other essential oils to create a well-bodied fragrance. Its alternative natural therapy uses are vast as it has been used since the ancient Egyptian era. Its most widely used in aromatherapy to protect against negativity. Some suggest that Cedarwood Atlas can have an aphrodisiac effect.
Cosmetically, Cedarwood may be used to reduce bacteria-causing acne and may help to soothe inflammation. 
TRY: Mixing Cedarwood, Cold-Pressed Orange Oil and Sandalwood Spicatum Oil for a soft and meditative at home diffuser blend. When Cedarwood oil is diffused, it may help to prevent mildew growth.


Our Cedarwood Atlas Oil is extracted from plants grown in Morocco and has undergone extensive testing to ensure its high quality.

Recommended for skincare, blends, burners, soap and candles. Blends well with Bergamot Oil BF, Cinnamon Bark Oil and Cypress Oil.

Care Instructions: Do not ingest or apply neat to the skin.

Products in 500ml and 1000ml sizes may come in aluminium canisters.

Cedarwood Atlas oil may uplift, protect against negativity and act as an aphrodisiac.