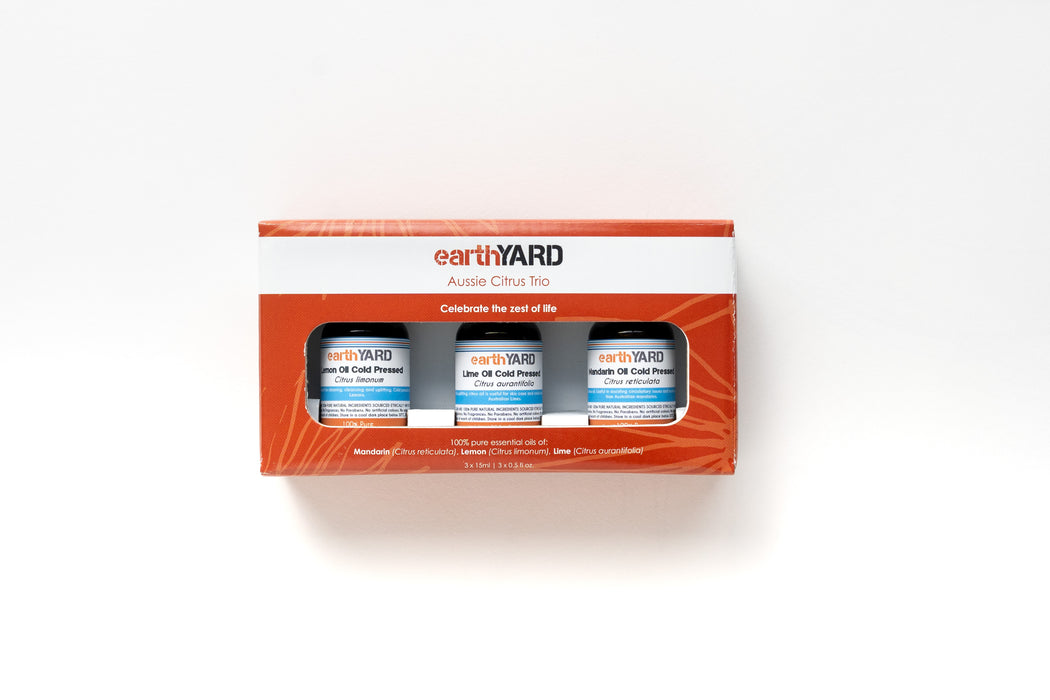 Australian Citrus Trio - Gift Set
Sold out
Original price
$15.00
-
Original price
$15.00
Celebrate the zest of life with our uplifting Australian Citrus Trio Gift Set.
Contains:
1 x 15ml Mandarin Oil
1 x 15ml Lemon Oil
1 x 15ml Lime Oil
Mandarin Oil Cold Pressed (Citrus reticulata) is the sweetest of citrus oils and is incredibly uplifting. It blends well with other citrus and spicy oils. Mandarin Oil may assist with circulatory issues and may work well in massage oils as an anti-spasmodic. Cosmetically Mandarin Oil is can improve and even skin tone and reduce the appearance of blemishes, scars and pigmentation.
Lemon Oil Cold Pressed (Citrus limonum) is a sweet citrusy essential oil that has excellent cleansing and uplifting properties. Its lively scent can help energise, lift a stale mood and help you seize the day - especially in the cold months. Lemon Oil is used worldwide in natural cleaners (and some unnatural cleaners).
Lime Oil Cold Pressed (Citrus aurantifolia) is a sweet, fresh and happy citrus scent. It may be useful in aiding colds and flu and clearing blemishes. Lime Oil may assist with reducing the overproduction of natural skin and hair oils - especially in teenage skin. This essential oil is stimulating and uplifting.