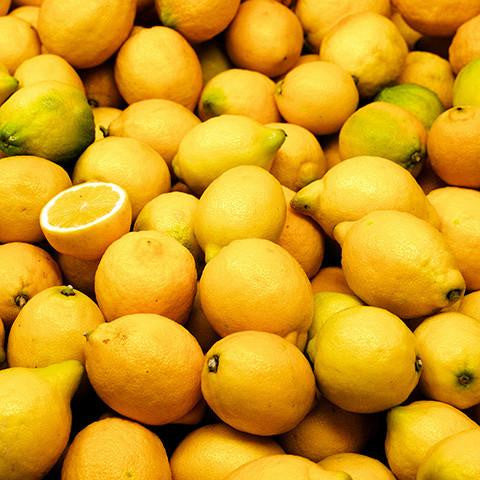 Lemon Oil Cold Pressed - Australia
Sale
Sale
Original price
$0.00
-
Original price
$0.00
Citrus limonum
Lemon Oil Cold Pressed is a sweet citrusy essential oil that has excellent cleansing properties. It uplifts with its fresh, fruity and bright aroma. It's also an oil with many uses.

Lemon Oil may have antibacterial and natural disinfecting properties which makes it a staple in natural home cleansers. It's also used in cosmetics for its cleansing and skin purifying properties.
It's a wonderful oil to use in winter to refresh and cleanse indoor air and give your mood a boost. Use in a roof diffuser or add to a room mist to instantly reinvigorate your space.

TRY: 10 drops of Lemon Oil in 100mL of Apple Cider Vinegar for a natural glass cleaner.
Cold Pressed Lemon Oil is extracted from the peel of lemons grown on Meru land, Australia and has undergone extensive testing to ensure its high quality.

Recommended for blends, candles, burners and soaps. Blends well with Eucalyptus Blue Mallee, Peppermint or Lavender.

Care Instructions: Not recommended for ingestion.

Products in 500ml and 1000ml sizes may come in aluminium canisters.




Energising, cleansing, uplifting, purifying