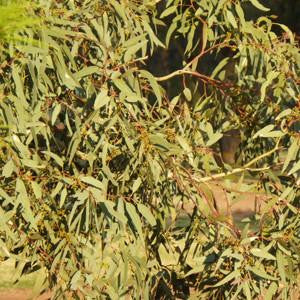 Eucalyptus Floral Water
Sale
Sale
Original price
$6.00
-
Original price
$9.00
Eucalyptus radiata
Eucalyptus Radiata Floral Water, also known as Eucalyptus Australiana or Eucalyptus Narrow Leaf Peppermint Gum has a soft and earthy menthol aroma. The aroma is refreshing, soft and warming and is commonly used in perfumery. 
Floral water can be used as an aromatic substitute for plain water in cosmetics, room mists, body sprays and cleaning products. 

Ingredients: UV Radiated Sydney Water, Eucalyptus Narrow Leaf Peppermint Oil, Gluconolactone & Sodium Benzoate & Calcium Gluconate.

Eucalyptus Floral Water is made using Eucalyptus Oil distilled on Yuin land, Australia and is made here by us using natural preservatives. This product has undergone extensive testing to ensure its high quality. Recommended for blends and aromatherapy.

Care Instructions: Not recommended for ingestion. 

Eucalyptus Floral Water may have anti-bacterial, anti-septic and purifying effects.