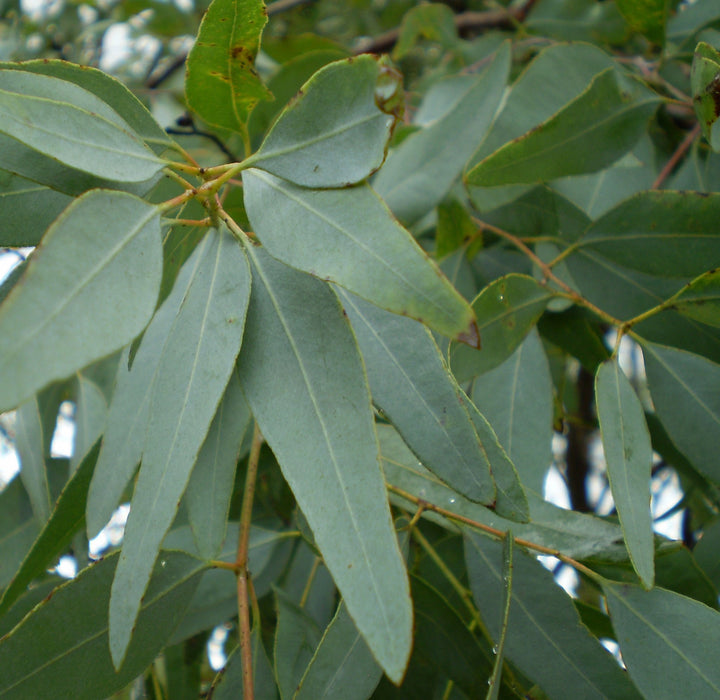 Eucalyptus Lemon Scented Ironbark Oil - Australia
Sale
Sale
Original price
$9.00
-
Original price
$203.00
Eucalyptus staigeriana
Eucalyptus Lemon Scented Ironbark Oil is a soft, sweet and citrusy Eucalyptus that is uplifting and pleasant. It blends well with many Australian essential oils and is typical of an Australian aroma.
Lemon Ironbark is used as a relaxant in aromatherapy and may be effective as an anti-septic. Its fruity and fresh scent makes it effective for eliminating bad odours.

TRY: Add a few drops to your laundry or dishwashing powders and liquids to give your cleaning products a naturally fresh scent. 
Eucalyptus Lemon Scented Ironbark Oil is extracted from plants grown on Yidinjdji land, Australia and has undergone extensive testing to ensure its high quality.

Recommended for blends, burners, soaps and candles.

Blends well with Lavender Oil, Rosalina Oil and Sandalwood Album Oil.

Care Instructions: Not recommended for ingestion. Do not apply neat to the skin.

Products in 500ml and 1000ml sizes may come in aluminium canisters.

Eucalyptus Lemon Scented Ironbark Oil may have anti-bacterial, anti-septic, purifying and calming properties.