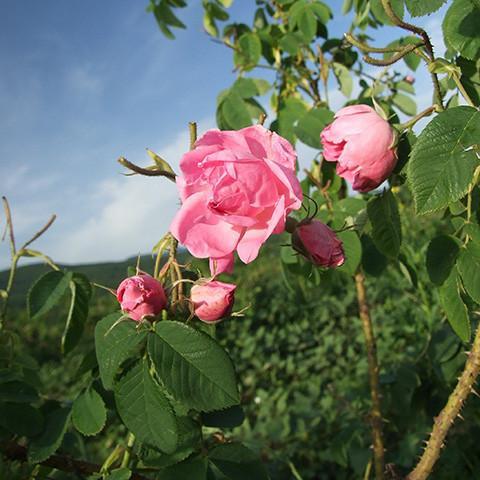 Rose Absolute - Bulgaria
Sold out
Original price
$36.00
-
Original price
$163.00
Rosa damascena

Rose Absolute is dense, floral and rich. Rose Absolute is needed only in very small amounts to have a beautiful effect.

Rose Absolute differs from Rose Otto through its extraction method. Rose Otto is steam distilled and Rose Absolute is solvent extracted. Rose Absolute is thicker and more complex and as such is widely used in some of the worlds most expensive and luxurious perfumes. Adorn this queen of flowers aroma.

Rose Absolute may help to decrease the appearance of ageing lines and increase hydration. It may also help to tone the skin and clear dark spots.

In aromatherapy, it is used to uplift, reduce anxiety and balance emotions.

Our Rose Absolute Oil is solvent extracted from plants grown in Bulgaria and has undergone extensive testing to ensure its high quality.

Recommended for skincare, burners, candles, soaps, aromatherapy and blends. Blends well with Lavender Oil, Geranium Oil and Sandalwood Album Oil.

Care Instructions: Not recommended for ingestion.

Products in 500ml and 1000ml sizes may come in aluminium canisters.

Rose Otto Oil may be calming and uplifting. It may also be hydrating, toning and have an anti-ageing effect on the skin.