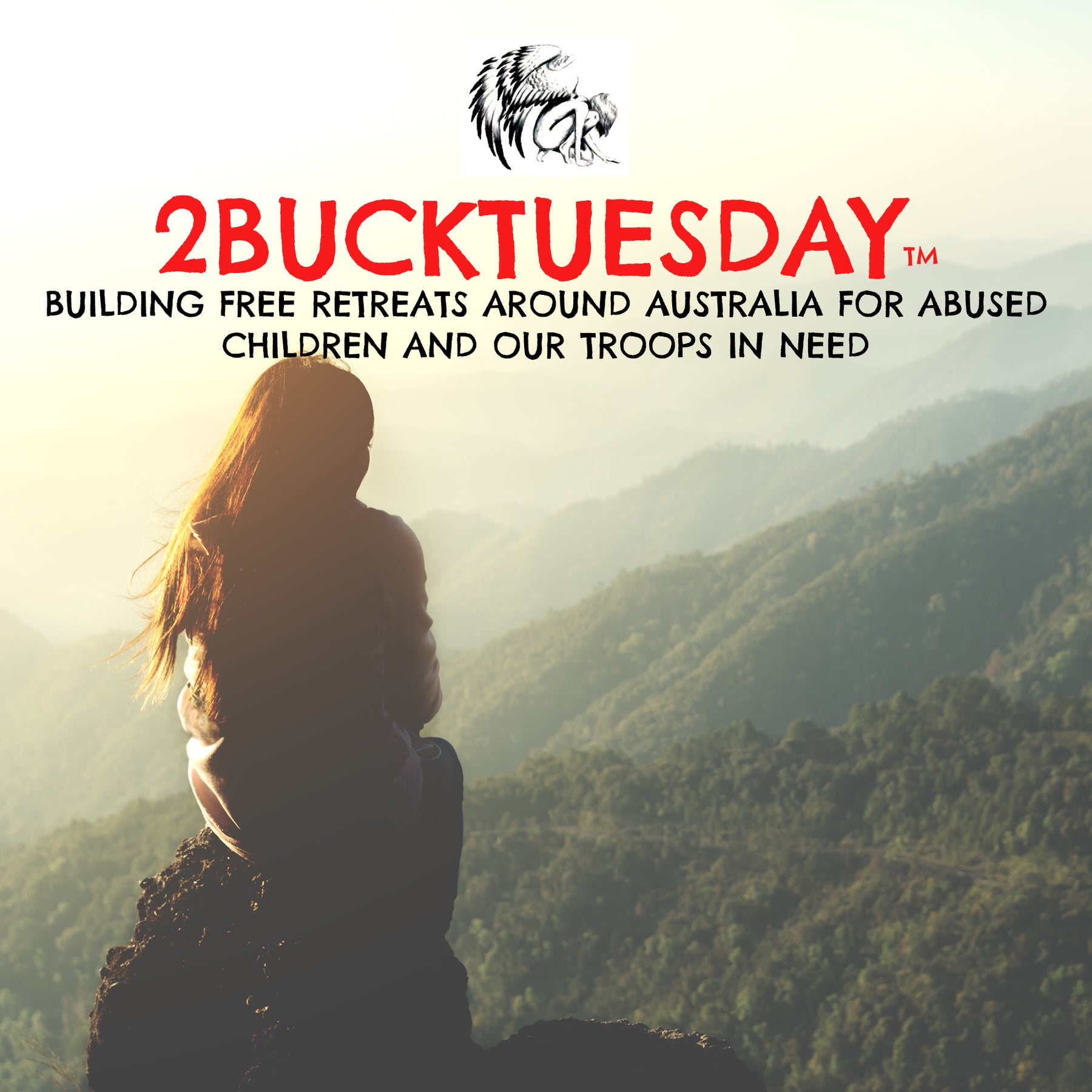 2 Buck Tuesday - Our Pledge
When I was a little girl afraid of the night my mother and father would sing me to sleep with "When you're down and troubled, and you need some love and care, and nothing, nothing is going right, close your eyes and think of me, and soon I will be there, to brighten up even your darkest night". This song, You've Got a Friend was such a comfort and now, when I look back on those nights I am grateful to have had a warm and loving home and family. Not everyone has this luxury, and unfortunately to some, it does seem like a luxury rather than a basic right.
Last year I had the pleasure of being introduced to the founder of The Phoenix Rising Foundation, Rebecca Jaeger. A strong and determined Australian woman who believes that every child deserves the right to a healthy and happy childhood. Jaeger created Phoenix Rising as an institute of support to Australian youth and those suffering with mental health issues as a result of homelessness, displacement and abuse.
Phoenix Rising's vision is to build retreats around Australia that can house youth, defence veterans and guests as well as provide access to critical therapy, education and wellbeing services.
To help Phoenix Rising achieve their vision, earthYARD is donating $2.00 from every order on Tuesday May 14th to their 2BuckTuesday national campaign.
If you are interested in creating a pledge to the campaign privately you can find more information on their website here.
Every child should have a friend.
As of June 2018, 31,800 Australian children were in long-term, out-of-home care and the rate of children aged 0-12 years who were the subject of child protection substantiation has increased from 2007 to 2017 across most states and territories (AIHW 2019).
In 2015 208,111 Australian children were suspected of being harmed or at risk as reported by the Australian Institute of Health and Wellness.
Abuse and neglect can cause significant long-term harm. Adverse effects of child abuse and neglect have been found to be significant and diverse in nature and may include; reduced social skills; poor school performance; impaired language ability; a higher likelihood of criminal offending; and mental health issues such as eating disorders, substance abuse and depression (Chartier et al. 2007; Gupta 2008).
Chartier MJ, Walker JR & Naimark B 2007. Childhood abuse, adult health, and health care utilization: results from a representative community sample. American Journal of Epidemiology 165(9):1031–8.Gupta A 2008. Responses to child neglect. Community Care 1727:24–5.