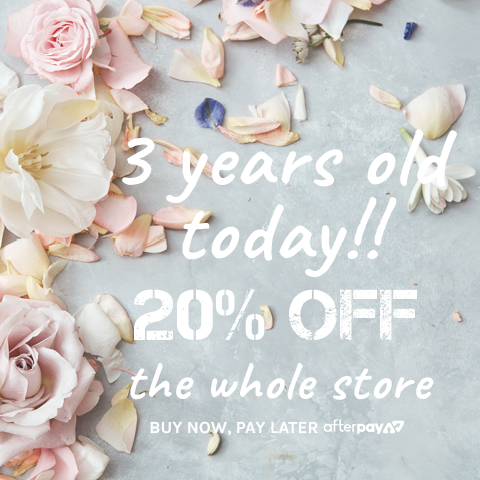 Happy Birthday to Us
Wow. Talk about a milestone. These past 3 years have been an absolute wild ride and such a joy. We've learnt so much about our oils from you and we love hearing about what you do with them, how you use them and what you like (or don't like).
The single thing that keeps us going is you, our customers. It's your hundreds of ideas brewing, your passion and ambition, your search for better, your stories and dreams. This is why we do what we do.
To some we may just be another essential oil store. To others we're an essential (pun intended) resource.
We hope to be an incubator of ideas, vision and community. And to that end we've got some exciting things coming in our 4th year.
We want to develop a space where you can swap and trade ideas, knowledge and stories.
We want to support all your ideas by showcasing your creations and what can be achieved when you use pure and natural ingredients.
We want to bring new ingredients to the forefront and challenge the way we create.
We want to give back more, reuse more and up-cycle more.
They may be big goals but with you by our side we can achieve anything.
In the meantime a big birthday thank you is in order and for 24 hours everything on our store is 20% off (prices as marked). Starting now. Ends at midday tomorrow.
Happy birthday to us. We look forward to another super massive year with you, dear friend.
Cheers,
Bec x