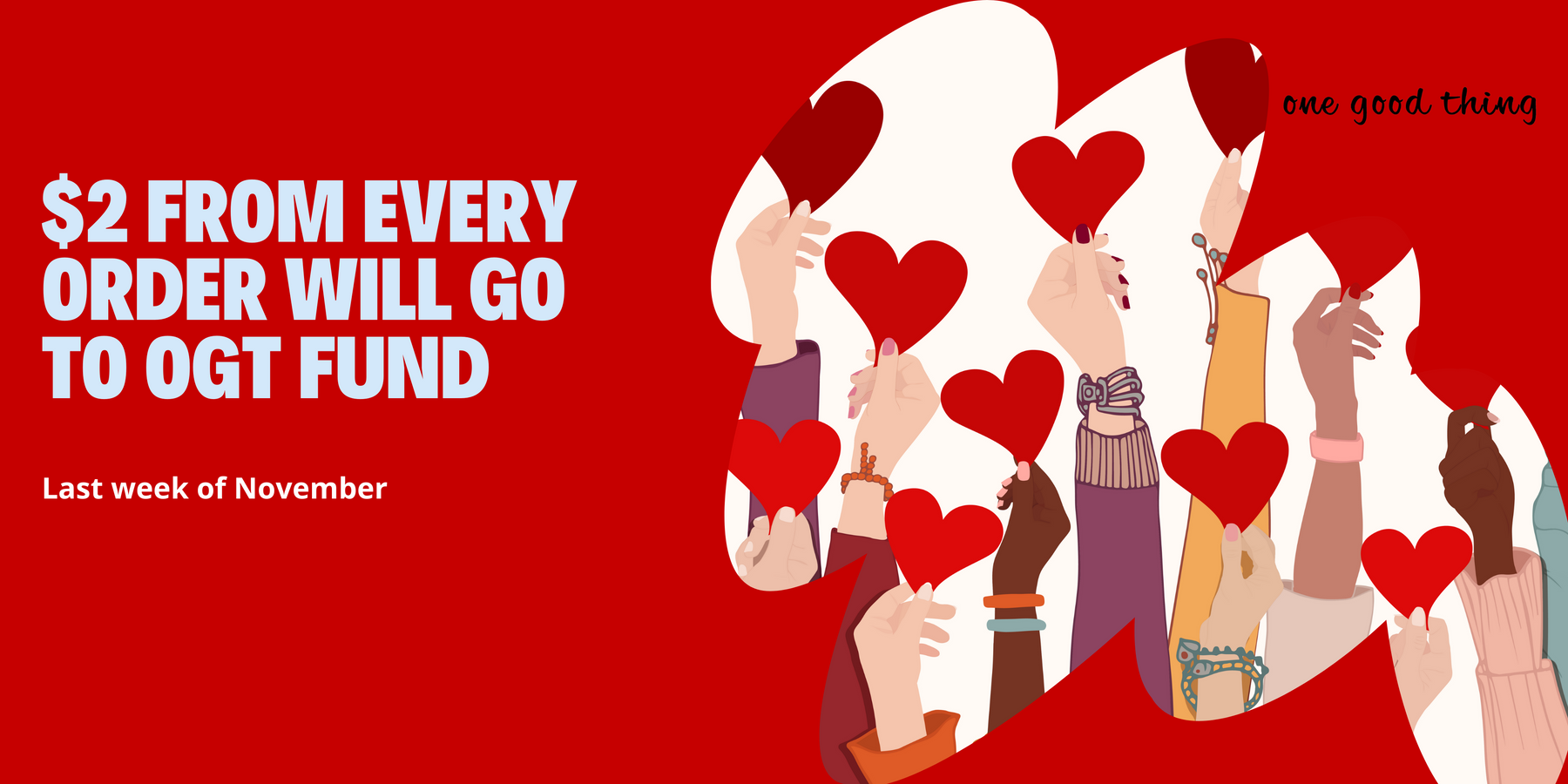 November double donation week
The time is upon us yet again. Another year done and another consumer frenzy is getting ready to take hold. We at earthYARD ditched Black Friday and Cyber Monday a few years ago in favour of giving back and throwing more money to causes that were crying out for help.
This year is no different. We're still giving Black Friday and Cyber Monday the middle finger but instead, if you choose to shop with us during this last week of November we'll be doubling our donation to the One Good Thing Fund from $1 per order to $2 per order. The money we accumulate in our OGT fund goes to 9 different initiatives that are close to our heart. Causes that at this time of year really need the extra helping hand. From Wayside Chapel to Variety Childrens Charity, Foodbank and RizeUp, these charities and organisations are out there feeding and gifting to groups in need. The work is hard and there's much to do so the more we can give the easier it can be for them.
Everyone looks out for a bargain, we're no different, cost of living is tough! If it's a deep discount you're after we recommend heading to our Clearance section to check out the excess stock, batch run outs and more that we've thrown up there for the month of November.
If you're one that just likes the fun of Black Friday/Cyber Monday we've got something coming up starting on the 1st of December that you're just going to LOVE! 12 Days of Christmas, every day we'll be sharing a different deal on our Homepage, Instagram and Facebook so just by checking in you might nab a bargain or a deal that you've never seen before.
I do just want to circle back to the idea of looking at this time of year differently. When you're shopping this year whether it be locally, online or overseas, on sale or not, ask your retailer what they're doing to help their communities. A small thing like upping their enviro game, working with outreach centres, donating to research groups or implementing equality policies in all areas of their business, just one good thing makes a big difference.