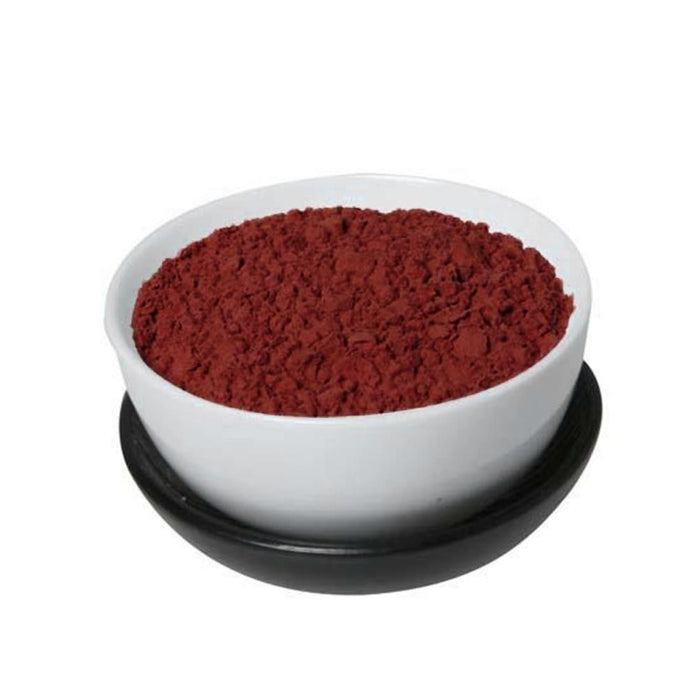 Davidson Plum Powder
Sold out
Original price
$0.00
-
Original price
$0.00
Davidsonia jerseyana
Davidson Plums are grown on trees on the north coast of New South Wales and along coastal Queensland. The trees bear dark red plum like fruits that are used in gourmet culinary delights around the world. This powder is made from the freeze-dried fruit which is then milled and vac-packed for us. The fruit is high in the anthocyanin group of anti-oxidants and polysaccharides so cosmetically davidson plums are used in skin care that addresses hydration, collagen production and anti-ageing activities.
Outside of skin care, the deep red colour of the plum powder makes a good natural option for cosmetic dye.
TRY: Infusing the Davidson Plum in carrier oil with a cotton bag to colour and draw out the actives within the powder or use as a natural dye in soap or candle work for a special native touch.


Our Davidson Plums are grown on Dainggatti country, Australia and have undergone extensive testing to ensure its high quality.

Recommended for skin care, cosmetics and soaps.

Care Instructions: Do not ingest (we're not haccp certified so we can't sell this as a food product, yet)

Davidson Plums are hydrating, anti-inflammatory, astringent and promote collagen production