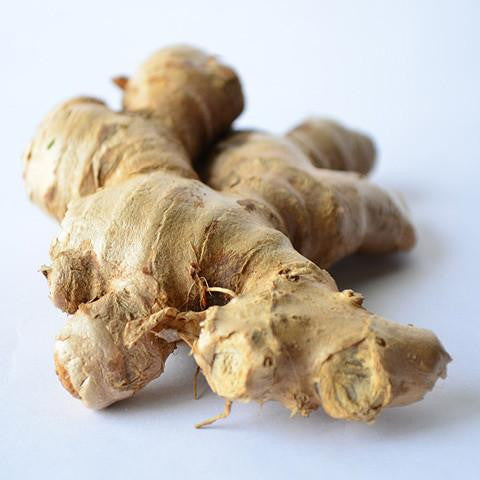 Ginger Oil - Sri Lanka
Sale
Sale
Original price
$11.00
-
Original price
$206.00
Zingiber officinale
Ginger Oil is a spicy and woody scent that may be used to soothe the mind and body and is even believed to act as an aphrodisiac. It may be used as a natural treatment for motion sickness, calm an upset stomach and its warming effect make it comforting for sore muscles and menstrual cramps. 
In cosmetics, it is prized for its antibacterial and anti-inflammatory properties and may be used to reduce redness in the skin or promote circulation in the scalp to encourage hair growth. 
Its warming sensory effect and soothing aroma make ginger oil the ideal addition to a cosy winter bath. 

TRY: Add 5-6 drops of Ginger Oil, 5-6 drops of Peppermint Oil and 5-6 drops of Eucalyptus Blue Mallee Oil into a bath for a clearing antibacterial cleanse.
Our Ginger Oil is extracted from plants grown in Sri Lanka and has undergone extensive testing to ensure its high quality.

Recommended for burners, candles, blends and soaps. Blends well with Ylang Ylang Oil, Geranium Oil and Lavender Oil.

Care Instructions: Not recommended for ingestion. Do not apply neat to the skin.

Products in 500ml and 1000ml sizes may come in aluminium canisters.

Ginger Oil may be soothing, calm digestion, ease motion sickness and pain, promote circulation and act as an aphrodisiac.