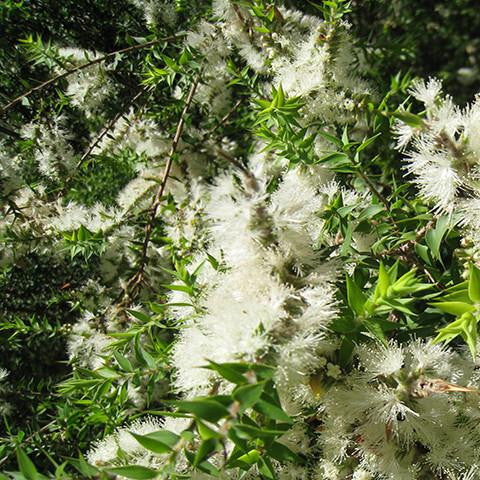 Kunzea Oil - Australia
Sale
Sale
Original price
$21.00
-
Original price
$442.00
Kunzea ambigua
Kunzea Oil is a relatively new Australian essential oil that is taking the world by storm. It has hints of a quintessentially Australian scent, with bushy and herbaceous notes similar to eucalyptus and pine. Its fragrance overall is sharp, fresh, woody and slightly spicy.

Kunzea may be invigorating and cleansing, which may help to soothe during busy or anxious times. It may also be used in natural insect repellent recipes. Kunzea has excellent antibacterial and anti-inflammatory properties and because it's a soft oil, it can be applied neat to the skin. Its soothing scent and effect on skin make it ideal for use in a spa setting or in massage. Its cleansing effect and warm aroma are also ideal for use in the cooler months. Plus, it's a wonderful alternative Aussie scent that smells divine!
Kunzea Oil is extracted from plants grown on Pyemmairrener land, Australia and has undergone extensive testing to ensure its high quality.

Recommended for blends, burners, skincare, candles and soaps. Blends well with Lavender, Orange and Peppermint oils.

Care Instructions: Not recommended for ingestion.

Products in 500ml and 1000ml sizes may come in aluminium canisters.

Kunzea oil may be calming, soothing, good for skincare and used as an insect repellent.