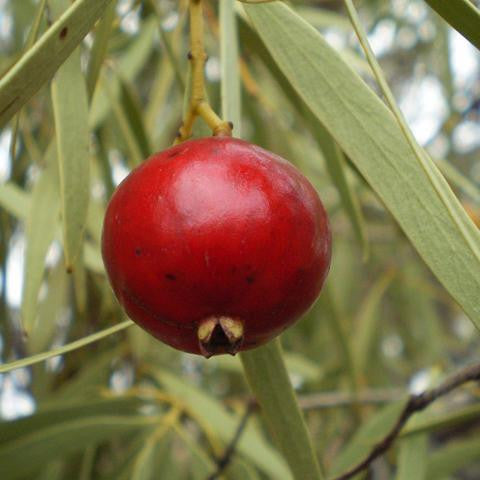 Quandong Infused in Sunflower Oil
Sale
Sale
Original price
$12.00
-
Original price
$57.00
Helianthus annuus and Santalum acuminatum
This in-house infused Quandong botanical into 100% pure Australian Sunflower Oil is an oil-soluble solution for your cosmetic formulas.

Quandong, also known as Native Peach is the fruit of a tree native to the arid regions of Australia. Historically, Quandong is important amongst indigenous cultures and is now emerging as a leading ingredient in natural cosmetics.

Quandong is high in Vitamin C that may stimulate collagen production and keep skin looking youthful. Vitamin C may also reduce the appearance of dark circles and pigmentation.

Quandong is also high in Rutin, an antioxidant and anti-inflammatory that may soothe skin and calm redness. It may also be a good source of Vitamin E, magnesium, and folate that may be beneficial to skin health.

Best used in creams and lotions as well as facial oils and serums. This product is safe for direct to skin application so you can use as much or as little as you like in your formulas.

Also available infused in Jojoba Oil or Olive Oil.

See also our Hydro Glyceric Extract version for water-soluble Quandong product.

Quandongs are infused into Sunflower Oil produced from plants grown on Wiradjuri land, Australia and has undergone extensive testing to ensure its high quality. Quandongs are sourced from both Wiradjuri lands and Ngarinyin lands. Recommended for massage, skin care and cosmetic applications. Care Instructions: Not recommended for ingestion. 

Replenishing, Soothing, Nourishing, Restorative