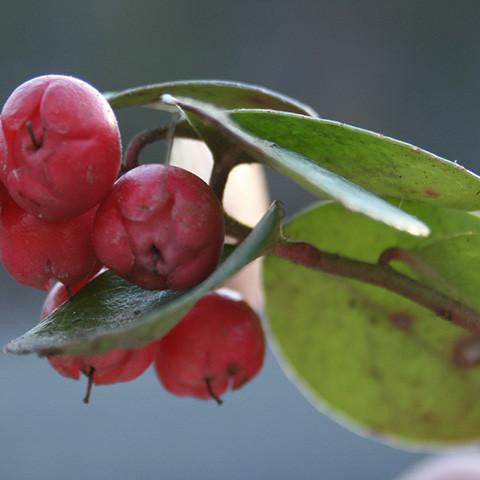 Wintergreen Oil - Nepal
Sale
Sale
Original price
$10.00
-
Original price
$120.00
Gaultheria procumbens
Wintergreen oil has a crisp, fresh and minty aroma. It comes from the highly poisonous wintergreen plant, so we strongly recommend care against consumption.

Like other mint oils, it has a cooling affect when applied topically and may be used diluted to provide relief from tension, arthirits and muscle soreness.

Wintergreen may also have an antiseptic effect making it helpful for clearing the air for those with colds and flu.

In aromatherapy, Wintergreen may be used to promote alertnes and sharp focus.
Our Wintergreen Oil is produced from plants grown in Nepal and has undergone extensive testing to ensure its high quality.

Recommended for candles, soaps, massage oils, burners, aromatherapy, blends and skin care. Blends well with Ylang Ylang, Bergamot and Lavender oils.

Care Instructions: Not recommended for ingestion. Products in 500ml and 1000ml sizes may come in aluminium canisters.




Wintergreen Oil may be refreshing, soothing, antiseptic and promote alertness.