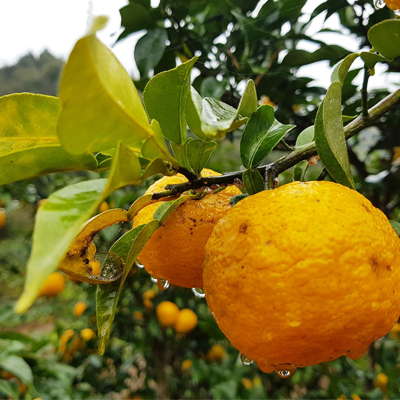 Yuzu Oil Cold Pressed - Japan
Sale
Sale
Original price
$0.00
-
Original price
$15.00
Citrus junos
Yuzu or Green Mandarin is a citrus fruit grown in Japan. The oil extracted from the peel has a beautiful aroma that can be likened to a blend of Mandarin and Grapefruit. It has been used in Japanese culture for centuries and makes for a wonderful alternative to the more common citrus varieties.
The sweet citrus oil is refreshing and uplifting. It is believed to have positive benefits for respiratory issues, congestion and may stimulate the lymphatic and immune system. Like most citrus oils, its invigorating scent may assist with dispelling negative emotions and energies as well as increasing focus.
TRY: Yuzu in a blend with Bulgarian Lavender Oil, Jasmine Oil and Ylang Ylang Oil diluted in Jojoba for a sweet and fun natural perfume.

DOWNLOAD SDS
Yuzu Oil is extracted from the peel of Yuzu fruit grown in Japan, is cold-pressed and has undergone extensive testing to ensure its high quality.

Recommended for blends, massage oils, burners, candles, soaps and skincare.

Blends well with Neroli, Ginger and Basil essential oils.

Care Instructions: Not recommended for ingestion.

Yuzu Oil may be uplifting, anti-spasmodic and cleansing. It may also have a beneficial effect on respiration and congestion.