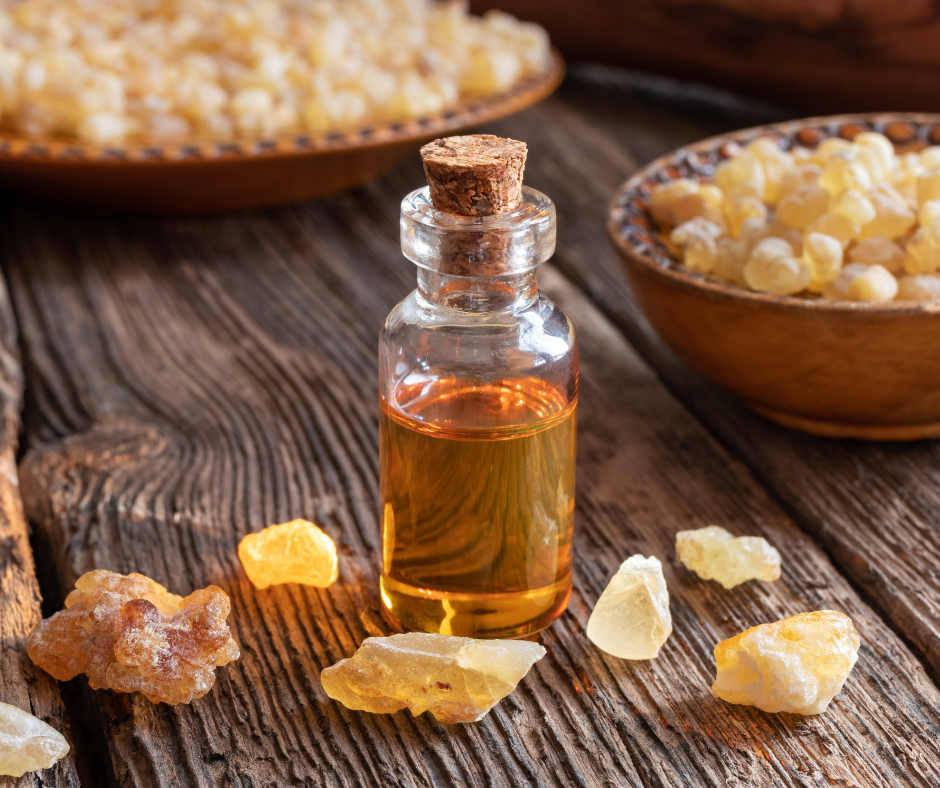 What is Frankincense essential oil and why is it known as the king of oils?
Frankincense oil is not typical oil. It is a resin of a sacra tree grown in Somaliland, the Middle East, and Egypt. It is unique not only because it's being mentioned in ancient texts but also due to its' superpower.
As one of the worlds most sought-after essential oils and natural resins scrutiny on the full chain of supply is necessary. We touched a little on the importance of understanding the transparency of Frankincense production a few weeks back and today we are just a little teary over the huge drum of Frankincense oil that has just made it to our doors. We are so excited that we wanted to share the story of its origin.
The frankincense comes from 6 harvesting sites around the village of Doonyaha, in Sanaag region of Somaliland. This is an arid desert environment, dependent on seasonal rainfall. Limestone mountains rise out of this landscape, and it is in the rocky mountain wadis and hillsides that you can find the frankincense trees, where they grow directly on rocks. The harvesting sites are remote, requiring hours of hard hiking to reach, and harvesters often have to climb steep slopes to gather the frankincense resin. The resin is harvested and stored in caves on the harvesting sites, then is brought down to the village to be collected and sent to the port. The resin is distilled in the UK and shipped to us from there. 
Fair Source Botanicals believe that ethical treatment of the frankincense trees and ethical treatment of the people harvesting them are fundamentally intertwined. They strive to promote long-term sustainable harvesting of the trees and management of their ecosystems by working directly with harvesters and their communities, rather than through middlemen as is so common in the industry. These middlemen strip out value, which means lower prices are ultimately realized by harvesters and they are put in a precarious situation where they have to harvest as much resin as possible each year, regardless of the impact on the trees. To combat this, Fair Source Botanicals focus on paying fair prices directly to harvesters, supporting them to have stable livelihoods and be able to make long-term sustainable management decisions for the frankincense trees. They believe that by creating transparency and direct linkages to harvesters, we can ensure that everyone - trees, harvesters, and their communities benefit from the trade in frankincense resin.
And this is why earthYARD stand behind Fair Source Botanicals.
earthYARDs top ideas for sustainably sourced Frankincense Oil:
Breathing in this essential oil combats negative emotions and stress. This can be accomplished by pouring a few drops diluted in a carrier oil, warming it slowly between the palms of your hands and breathing it in or defusing it in an aroma diffuser.
Adding the oil to natural toothpaste or simply to a coconut oil has shown to support dental health.
Application on wrinkles or age spots promotes the anti-aging process. This is also a powerful anti-inflammatory and antioxidant.
When mixed with a carrier oil on its own or as part of a blend of oils can help with pain relief for injured joints, ligaments, or sore muscles.
Breathing this oil during prayer or meditation heightens spiritual awareness and enhances the experience.
Just wear it! Do you have a necklace or a bracelet with aroma beads? Douse those babies in Frankincense and be grounded all dat.
earthYARD has partnered with Fair Source Botanicals to bring you ethically sourced Frankincense. Without over-tapping trees, and without scrimping on fair pay to farmers. This is what we call businesses doing better.