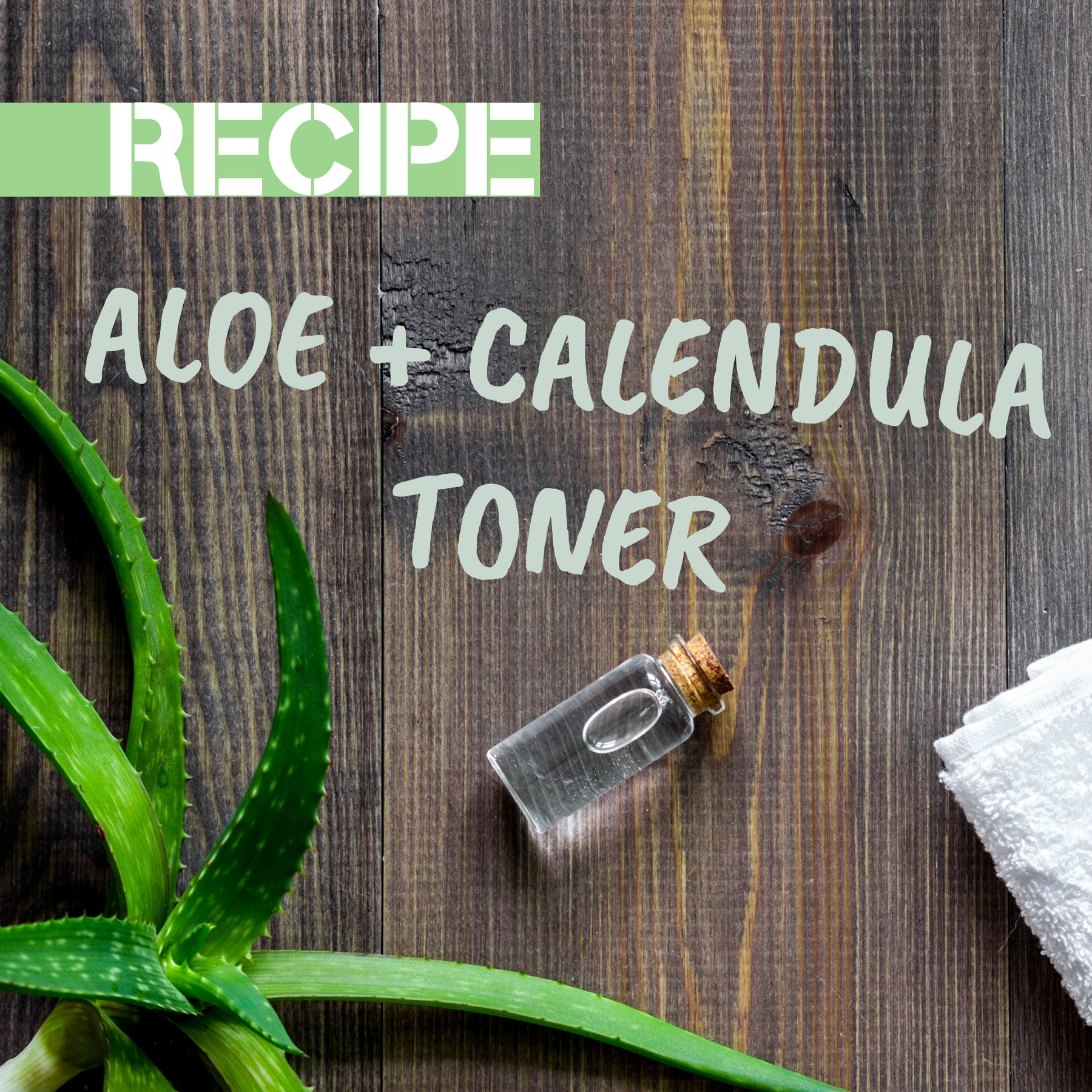 BEAUTY RECIPE: Aloe plus Calendula Toner
Australian plant extracts are highly sought after for skin care products around the world. Perhaps the sometimes harsh climates these plants thrive in have enabled them to develop compounds to store the very vital elements that allow them to live. These compounds that are extracted through a hydro-glyceric process are prized for their abilities to rejuvinate the skin, restore elasticity and replenish lost anti-oxidants.
Calendula Extract
 in particular has been used extensively for medicinal purposes such as scar and tissue healing, collagen stimulation and replacement due to the presence of favinoids, carotenes and triterpenes. It's Australia's star player in popular creams and lotions. Our Calendula Extract is made by us so we know it's perfect.
Aloe Vera Gel
 has become famous for reducing inflammation and reducing redness of the skin - hello sun burn - but did you know that Aloe is especially useful in speeding up skin cell regeneration? The polysaccharide-rich composition of Aloe Vera encourages hydration which is vital for keeping those cells happy and healthy. earthYARD has been making Aloe Vera Gel from Australian Aloe Vera plants for years and we're confident you won't find a better one anywhere else. 
Witch Hazel
 is our number one toner ingredient. Do you remember being a pimple-ridden teenager and mum coming back form the chemist with a bottle of Witch Hazel? That stuff would burn for a few seconds and then before you knew it you'd be wandering around like a movie star picturing yourself on the big screen. Or was that just me? Witch Hazel itself is a power house for clearing out the pores and reducing inflammation making it an essential ingredient for skin toners.
Chamomile Floral Water
, soothing, calming and have we mentioned how beautiful it smells? Our Chamomile Floral Water is made by us, to order with a natural preservative meaning you don't need to add any extra preservatives to this recipe. The aroma alone is enough to make your skin sing, but Chamomile Roman Essential Oil which is what we use in our floral water eases skin irritations, rashes and scarring.
Happy mixing,
Bec x